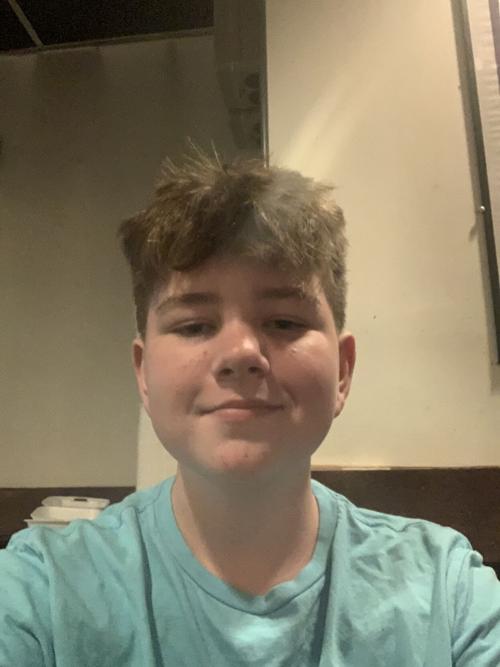 Christy Robinson-Curran couldn't figure out why the state was emailing her to request information about her son, James Robinson IV.
The answer came Wednesday morning. James is one of 10 winners of the state's "Get a Shot to Make Your Future" weekly drawing. The raffle was open to students age 12-17 and one of the incentives the state launched to increase the vaccination rate. It began after federal regulators approved Pfizer's COVID-19 vaccine for children ages 12-15.
If students got vaccinated, they could enter a contest for a chance to win a full scholarship to a public college or university in New York. The scholarship will cover tuition, room and board, and other expenses, such as books and supplies, for up to four years of undergraduate studies. Ten winners were announced every Wednesday over the past five weeks.
Robinson-Curran told The Citizen that she was at work when a state representative called to notify her that James, who will be a freshman at Auburn High School in the fall, won the scholarship.
"I just lost my mind," she said.
James received his first dose of the Pfizer vaccine at Walgreens in Auburn. After he got his shot, Robinson-Curran entered him in the state drawing. She said she beat the deadline to enter for the last weekly drawing. The contest, which began in early June, ran for five weeks. It concluded Wednesday.
In his only week as an entrant, he won.
"He's in shock right now. I don't think he knows how to feel," Robinson-Curran said. "What I told him is that we would support anything that you want to do. The sky is the limit. But with this, this gives you the financial backing. Whatever you want to do, you can go ahead and you can do that."
When Gov. Andrew Cuomo launched the weekly raffle, he highlighted another benefit — that parents of the winners wouldn't have to worry about paying for college. Robinson-Curran acknowledged that it will help her blended family. Between her and her husband, Michael, they have three children. Her stepson is also going to be a freshman in high school.
As they thought about the possibility of having two children starting college at the same time, Robinson-Curran said she and Michael would discuss the need for savings to help cover those expenses.
Now, with James winning the scholarship, it will help the family plan for the future.
"With this, this allows us to streamline our resources for the other two to really help them get as close as possible to this amazing prize that he won," Robinson-Curran said.
For Robinson-Curran, it also feels like a reward for her efforts over the past year. She is the director of safety and wellness at Cayuga Centers. In that role, she has been focused on COVID-19 mitigation strategies. While her employer isn't mandating the vaccine, she is urging employees to get vaccinated and telling them "what an amazing gift of science this is to us."
"This is the universe saying something," she said. "It feels good. It feels really good."
In other news:
• The Cayuga County Health Department reported six new COVID-19 cases over the past two days. There are now 13 active cases after the county was in the single digits last week.
For now, hospitalizations haven't increased and no new deaths were reported. The health department said there is one COVID-related patient at Auburn Community Hospital.
Politics reporter Robert Harding can be reached at (315) 282-2220 or robert.harding@lee.net. Follow him on Twitter @robertharding.
Sign up now to get the most recent coronavirus headlines and other important local and national news sent to your email inbox daily.