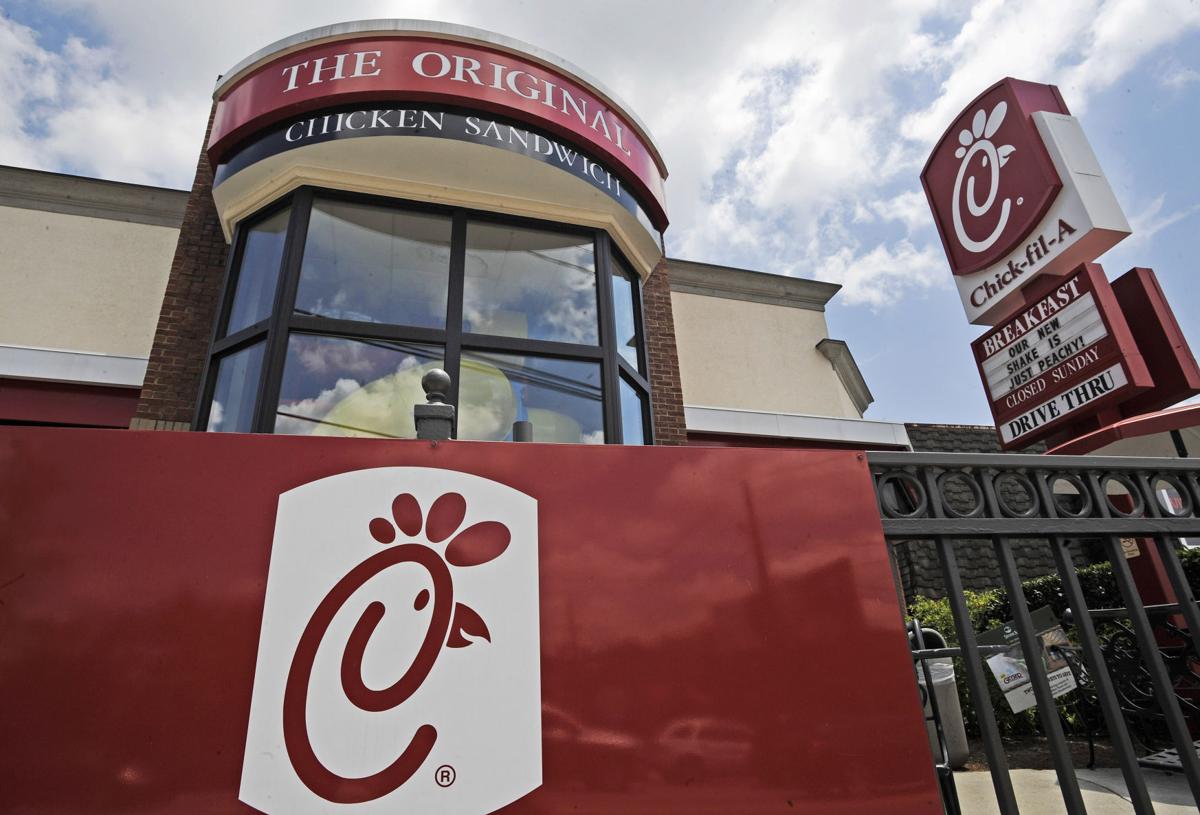 Assemblyman Harry Bronson, a Rochester-area Democrat, sent a letter to Thruway Authority Executive Director Matthew Driscoll asking him to "re-examine the list of approved concessions" for the rest stops because of Chick-fil-A's past support of anti-LGBTQ groups.
When the Thruway Authority outlined its plans for reconstructing most of the 27 rest stops, it also announced that there will be some new restaurants at the service areas. The list included Chick-fil-A, a prominent fast-food restaurant chain.
While Chick-fil-A already has locations in New York, including two in the Syracuse area, Bronson wants the Thruway Authority to rethink its decision. He cited Chick-fil-A's "long and controversial history of opposing the rights of LGBTQ+ individuals and families."
Chick-fil-A has faced criticism after comments by its leadership and donations from its charitable organization. Dan Cathy, Chick-fil-A's CEO, made statements opposing same-sex marriage in 2012. The company's foundation also gave money to anti-LGBTQ organizations and supported opponents of same-sex marriage ballot initiatives.
The company's strategy appears to have changed within the last few years, but the past is hard to ignore for Bronson and two other legislators, Assemblymembers Deborah Glick and Danny O'Donnell, who co-signed the letter. The three lawmakers are openly gay.
"This move by the Thruway Authority strikes us as sending a message to LGBTQ+ individuals and families that it doesn't share the same commitment to their civil rights as New York state," Bronson wrote.
Another legislator, Assemblymember Linda Rosenthal, joined those criticizing plans to open Chick-fil-A restaurants at Thruway rest stops.
"Bigotry and discrimination are not New York state values," Rosenthal, D-Manhattan, said. "New York state has long worked to advance LGBTQ+ rights, but inviting a restaurant that is committed to blocking equality to open on state property will undermine our continuing efforts toward true equality."
The Thruway's plans call for tearing down and rebuilding 23 of the 27 service areas along Interstate 90 or I-87. The remaining four rest stops will be renovated. The project, which was awarded to Empire State Thruway Partners, will begin this month and continue for the next two years.
Along with Chick-fil-A, other restaurants will be added to the Thruway rest stops. Panda Express, Panera, Popeyes and Shake Shack will join Burger King, Dunkin' Donuts and Starbucks. The Thruway Authority hasn't announced the new restaurant lineup for each rest stop.
Jonathan Dougherty, a Thruway Authority spokesperson, said the agency's board of directors and staff "support an inclusive environment that treats the tens of millions of people that travel our system with dignity and respect." He explained that Empire State Thruway Partners reached agreements with certain restaurants to operate at the rest stops. No state tax or toll dollars are being used for the project.
"Every restaurant brand included by Empire State Thruway Partners has a contractual responsibility and is legally required, under New York state law, including the New York State Human Rights Law and executive orders, to adhere to the inclusive and non-discriminatory standards that New York state embraces," Dougherty added.
Politics reporter Robert Harding can be reached at (315) 282-2220 or robert.harding@lee.net. Follow him on Twitter @robertharding.
Stay up-to-date on the latest in local and national government and political topics with our newsletter.